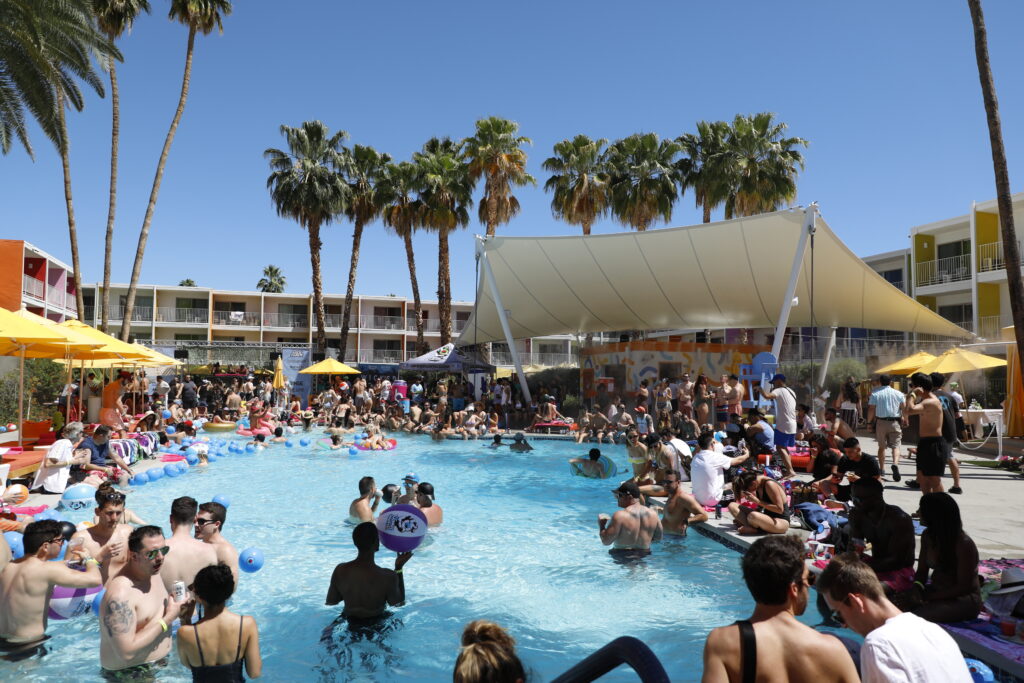 OK. Maybe it's the other way around. Regardless, there's no denying that Propeller 5's inaugural VIBEFEST provided a fun, festive and engaging opportunity for attendees to learn about these innovative brands and go home with some great product and swag. The young fest earned inclusion among such high-profile activators as Chinese Laundry, Lucky Brand, Adidas, Levi's and Zappos in FN's "Why Coachella Continues to Be a Huge Marketing Focus for Brands."
For two weekends in April each year, 125,000 people descend on the Saguaro Hotel in Palm Springs, CA, to check out the latest summer styles from footwear brands like Ccilu (chee-loo), to drink CBD-infused Sprig, and to see what's under the tent at the Flip Flop Shops pop-up, so they can be ready for summer. While in town, they also check out performances from artists like Childish Gambino and Ariana Grande at a fest called Coachella.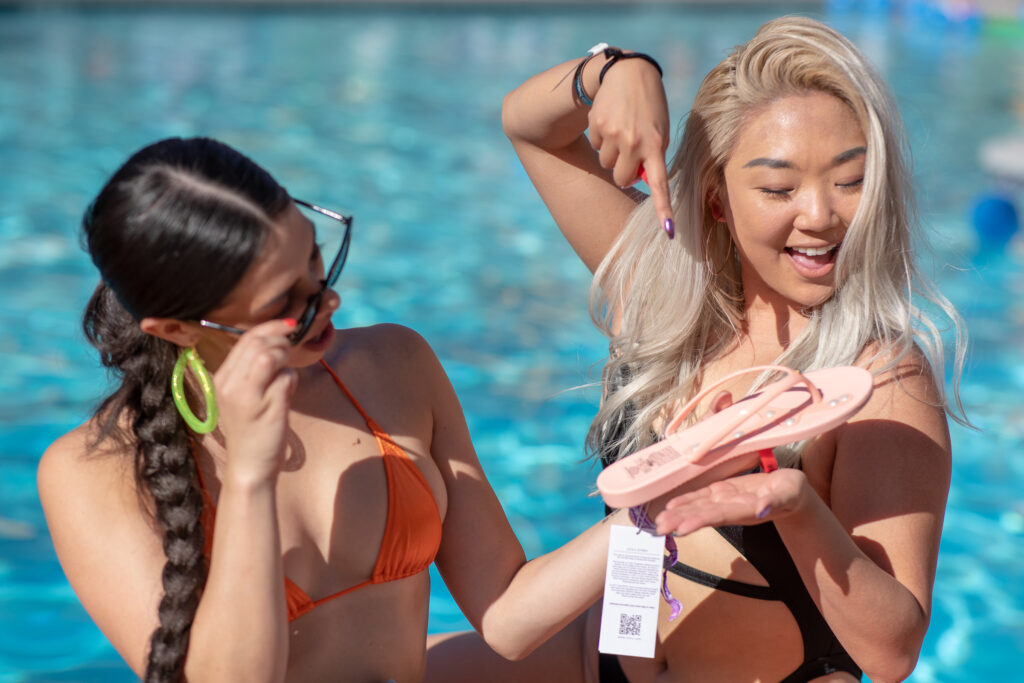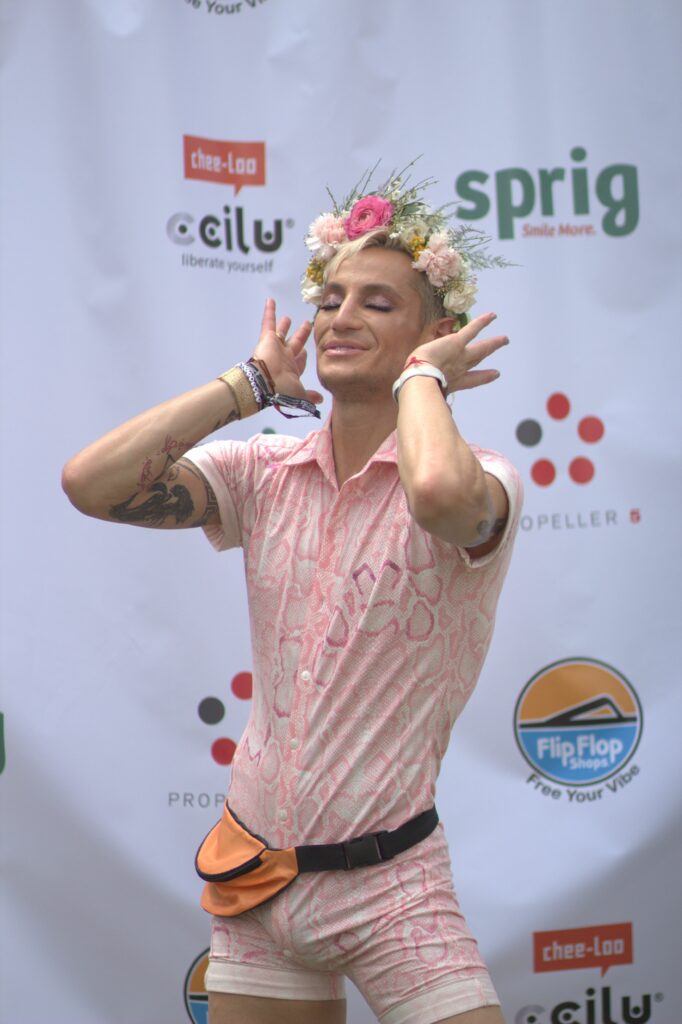 In the end, Propeller 5 and its team of Vibeologists treated festival-goers to tons of positronics, and – in no small number – flip flops, sandals and shoes. And LOTS of CBD-infused Sprig Soda. Through raffles, spinning wheels, IG follows and tags, guest had ample opportunity to take home footwear – and loads of swag in the form of t-shirts, fanny packs, cuzies, cups, coupon-wristbands, discount fliers, hats, visors and beach balls (which also made their way into the pool).
Fortunately, we don't have to start planning for next year until…. August?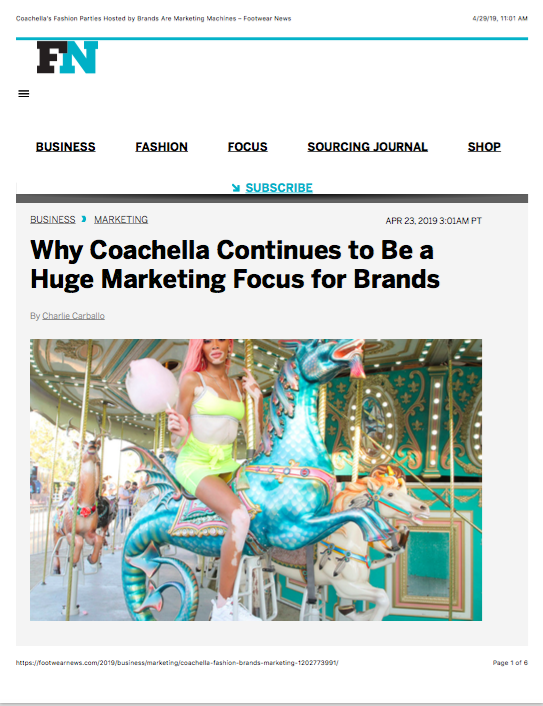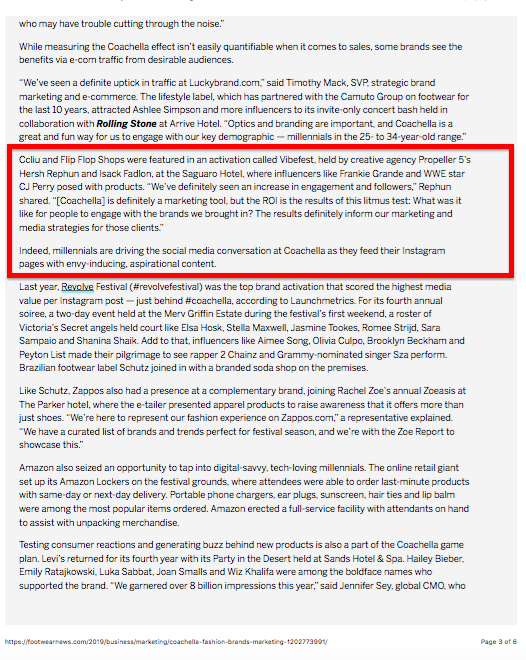 Speaking of Ariana, while she had her headline performance to focus on and couldn't make it to Vibefest, the inimitable Frankie Grande (@frankiejgrande – 2M followers), brought a burst of good vibes to the activation. His pair of Stepping Stones by Ccilu kept his feet from tiring, and he rocked his Flip Flop Shops fanny pack on our Step and Repeat.
WWE wrestler CJ Perry (@thelanaWWE – 3.3M) came by not once but twice, and picked up Ccilu's new Rovmia massage flip flop embellished with crystals by Swarovski. She introduced fellow influencer @Mrs_LindySue to the brand as well. 
That same flip flop was a hit at the pool, where Ccilu's Panto boots also seemed to be a fave. 
And we taught people how to pronounce Ccilu by giving them "Say CHEE-loo!" shirts. The backdrop is our "VIBEFEST@Coachella" Mural by artist @GZ.jr.