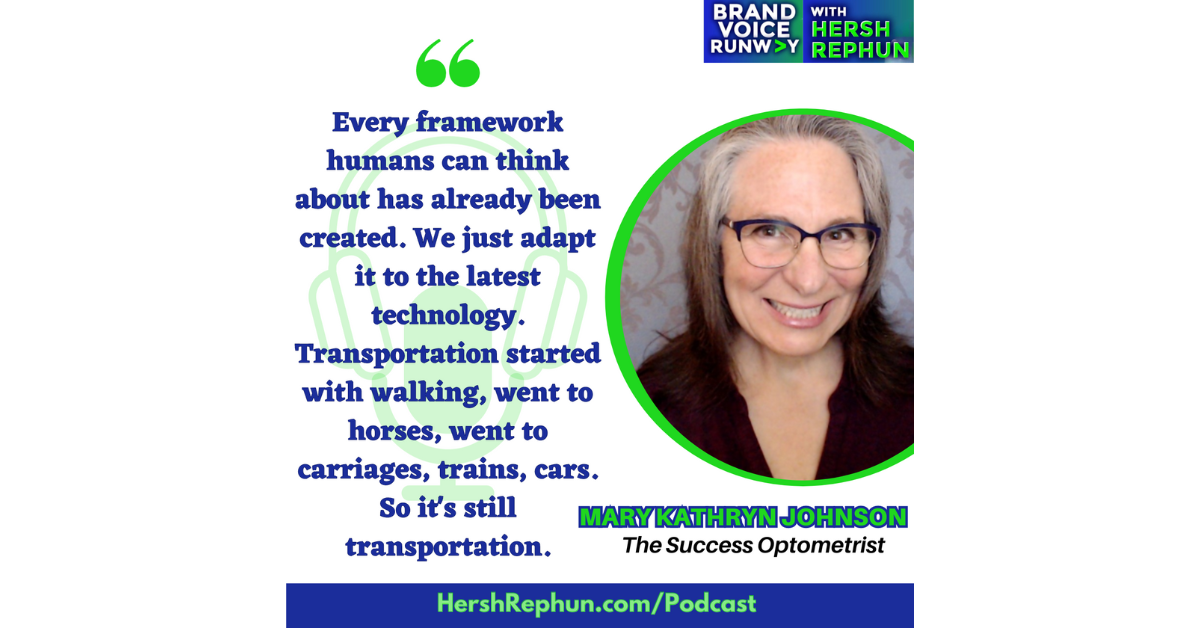 October 5, 2023

hershrephun

0
🌟 MK's Unique Approach:
MK Johnson is not your average marketing expert. She's a Fractional CMO who specializes in working with SaaS startups. What sets her apart is her commitment to not just offering her expertise but also sharing in the success of the startups she works with. She's all about equity and revenue sharing, aligning her interests with those of the startups she partners with.
LISTEN & SUBSCRIBE to the show on your favorite podcast app –
it's the easiest way to support the BRAND VOICE RUNWAY podcast, and it's FREE! :
https://podcasts.apple.com/us/podcast/mary-kathryn-johnson-what-not-to-do-to-create-your/id1682522757?i=1000630016455
💼 Empowering Freelancers and No-Code Builders:
But MK's impact doesn't stop there. She's also on a mission to empower freelancers and no-code builders to create their own mini-SaaS products and companies. She's doing this through a monthly membership program called "ACE" (Automated Conversational Entrepreneur), where aspiring entrepreneurs can tap into her wealth of knowledge and experience to kickstart their own ventures.
💬 MK's Motto: "If not now, When?"
MK's business philosophy is encapsulated in her powerful motto: "If not now, When?" She firmly believes that the time for action is always now, and this mindset is at the core of her success.
🌈 The Freedom Mindset: Feeling "20 Again"
What's truly inspiring about MK is her unique perspective as a "Success Optometrist." She describes it as feeling like she's "20 again with no responsibilities, and all the wisdom of life." This mindset empowers her to guide others on their journey to achieving the freedom and success they desire in their businesses.
🎯 MK's Goals:
MK has ambitious goals for her career. She aims to help four SaaS companies a year as a Fractional CMO, shaping their strategies for success. Additionally, she's committed to mentoring and guiding a thousand students annually through her ACE membership program, equipping them with the tools and knowledge to build their own entrepreneurial dreams.
🌐 Creating Categories, Not Just Brands:
When asked about her greatest success, MK highlights her ability to design and create categories, not just brands. She's a trailblazer in the world of conversational design, marketing, strategy, and AI. Her expertise empowers businesses to forge their own unique paths and carve out their niches in the market.
🎙️ BRAND VOICE RUNWAY Episode:
To learn more about MK's journey and her success philosophy, be sure to tune in to the latest episode of BRAND VOICE RUNWAY. In this episode, MK and the host explore her freedom mindset and her mission to help others experience the feeling of being "20 again" in their businesses.
Find MKJ:
If you enjoyed BRAND VOICE RUNWAY, please go to Apple podcasts and leave a 5-star full review. It's the best way to support us!
https://.com/us/podcast/brand-voice-runway-with-hersh-rephun/id1682522757
You can check out Hersh's other Top 2% podcasts at https://www.hershrephun.com/podcast/
and follow us on
IG: https://www.instagram.com/hersh4all/
Twitter: https://twitter.com/TruthTstsFunny
LinkedIn: https://www.linkedin.com/in/hershrephun/
Or contact us: