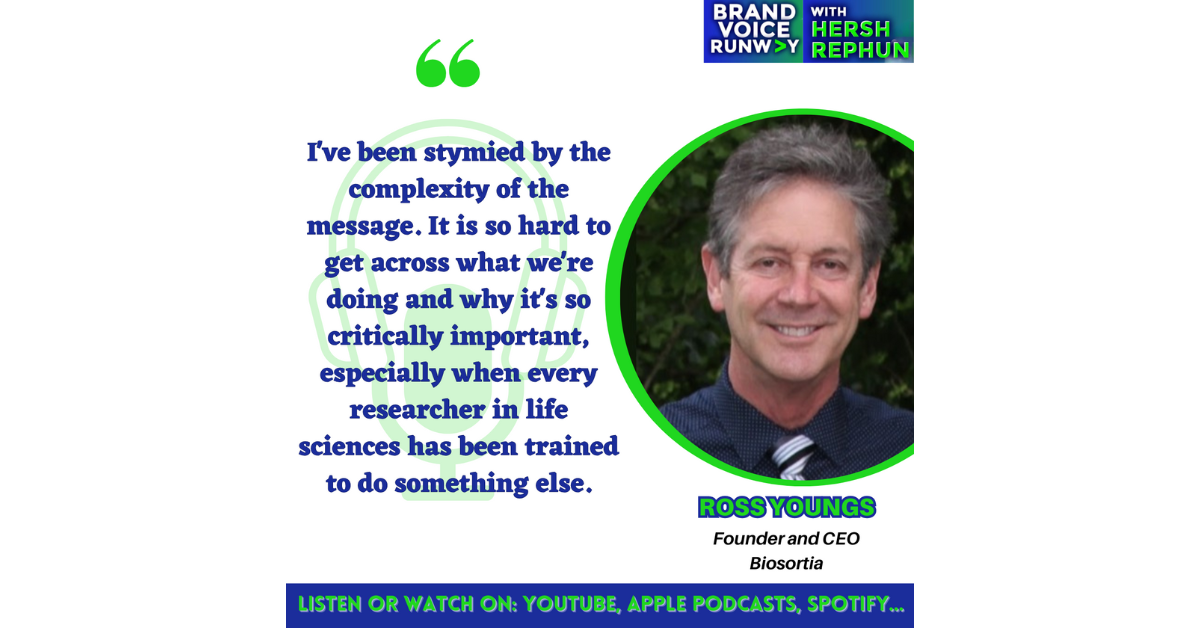 August 24, 2023

hershrephun

0
The next-figure for Ross Youngs, Founder and CEO of Biosortia, is not in dollars. In fact, 5 figures is plenty: specifically, the 14,000 diseases that have no cures or treatments. But he is getting at the hidden molecules of life, developing the tools to solve problem after problem.
Ross has spent 30 years inventing products, technologies, and processes for a variety of industries, and holds over 75 patents worldwide. He is driven to innovate by a focus on what is better, faster, and less expensive. Ross' recent major innovations include an R&D 100 Award for collaboration on biopolymer technologies. In 2009, Biosortia was awarded a $6 million ARPA-E (U.S. Dept. of Energy R&D) grant for its algal harvesting technology, which helped lead to the development of Biosortia's drug discovery platform. In 1998, Ross was awarded the Ernst & Young Ohio Entrepreneur of the Year award. Additionally, the U.S. Small Business Administration honored him as their national "Business Person of the Year" in a presentation made by Vice President Al Gore.
But there's ONE thing he needs in order to upend decades of settled science in favor of creating new drugs to combat cancer, CNS, inflammation, and infectious disease: a sound bite.
LISTEN & SUBSCRIBE to the show on your favorite podcast app –
it's the easiest way to support the BRAND VOICE RUNWAY podcast, and it's FREE! :
https://www.boomplay.com/episode/5004999
00:00 – It's all about the messaging
04:50 – The scientific community likes sound bites, too, backed up by…science.
10:00 – Even humans are outnumbered by microbes
14:00 – Breaking new ideas
21:00 – The most critical audience "is also where I get the most support, which is an interesting dynamic."
28:56 – What do Science and Hollywood have in common?
Find Ross:
https://www.linkedin.com/in/rossyoungs/
If you enjoyed BRAND VOICE RUNWAY, please go to Apple podcasts and leave a 5-star full review. It's the best way to support us!
https://.com/us/podcast/brand-voice-runway-with-hersh-rephun/id1682522757
You can check out Hersh's other Top 2% podcasts at https://www.hershrephun.com/podcast/
and follow us on
IG: https://www.instagram.com/hersh4all/
Twitter: https://twitter.com/TruthTstsFunny
LinkedIn: https://www.linkedin.com/in/hershrephun/
Or contact us: