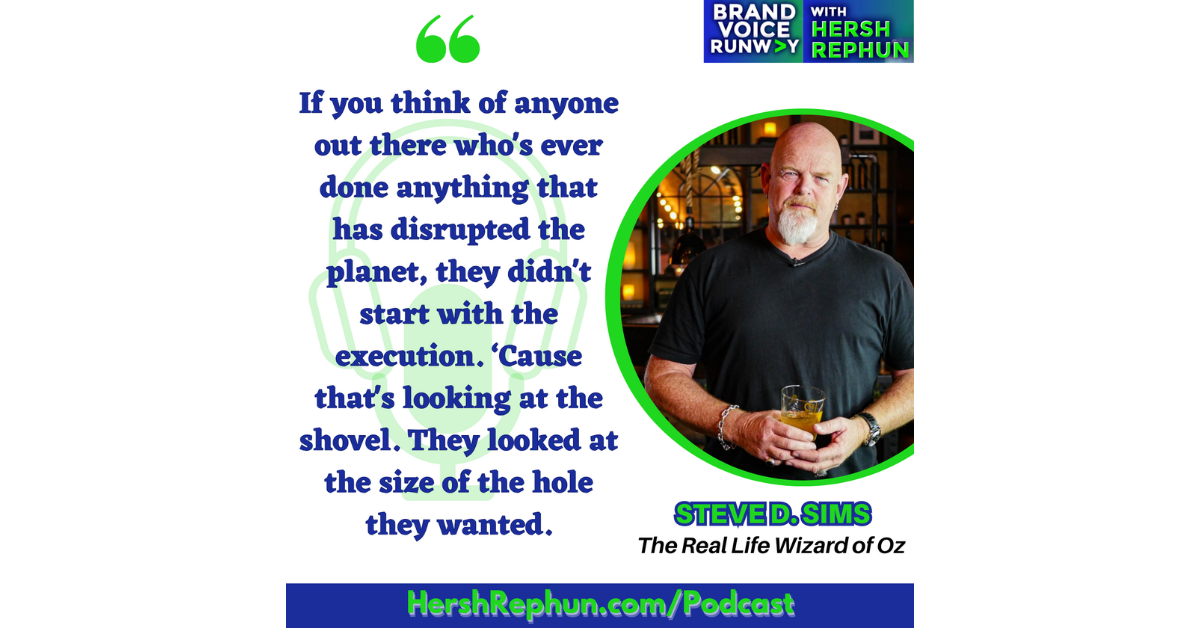 September 15, 2023

hershrephun

0
Forbes and Entrepreneur call him "the real life Wizard of Oz," and for good reason: Steve is a leading practitioner of the Art of Making Things Happen (also the name of his popular podcast). He leads (with son Henry) a community of disrupters via Sims Distillery, schools those who want to learn on how to ask a question based on the answer you want to receive.
He's got testimonials from the likes of Sir Elton John, he's closed museums in Florence for a private dinner party and then had Andrea Bocelli serenade his guests, and you can let your imagination run wild from there – chances are Steve will top it!
He's a best selling Author with "BLUEFISHING – the art of making things happen" & "Go For Stupid – The Art of Achieving Ridiculous Goals", sought-after coach, Top rated speaker after keynoting at a variety of networks, groups and associations as well as the Pentagon and Harvard – twice! I'm currently reading "Go For Stupid," and loving it… join me as we get down to business!
LISTEN & SUBSCRIBE to the show on your favorite podcast app –
it's the easiest way to support the BRAND VOICE RUNWAY podcast, and it's FREE! :
https://www.boomplay.com/episode/5215767
02:13 – Look at the Hole, Not the Shovel
07:30 – How to Create a No-BS Image by Accident
17:00 – Standards in this Era & Steve Gets Aggravated with Me
25:00 – Efficiency Rules!
Find Steve:
https://www.stevedsims.com/simsdistillery/
https://www.stevedsims.com/podcast/
https://www.stevedsims.com/book/
If you enjoyed BRAND VOICE RUNWAY, please go to Apple podcasts and leave a 5-star full review. It's the best way to support us!
https://.com/us/podcast/brand-voice-runway-with-hersh-rephun/id1682522757
You can check out Hersh's other Top 2% podcasts at https://www.hershrephun.com/podcast/
and follow us on
IG: https://www.instagram.com/hersh4all/
Twitter: https://twitter.com/TruthTstsFunny
LinkedIn: https://www.linkedin.com/in/hershrephun/
Or contact us: