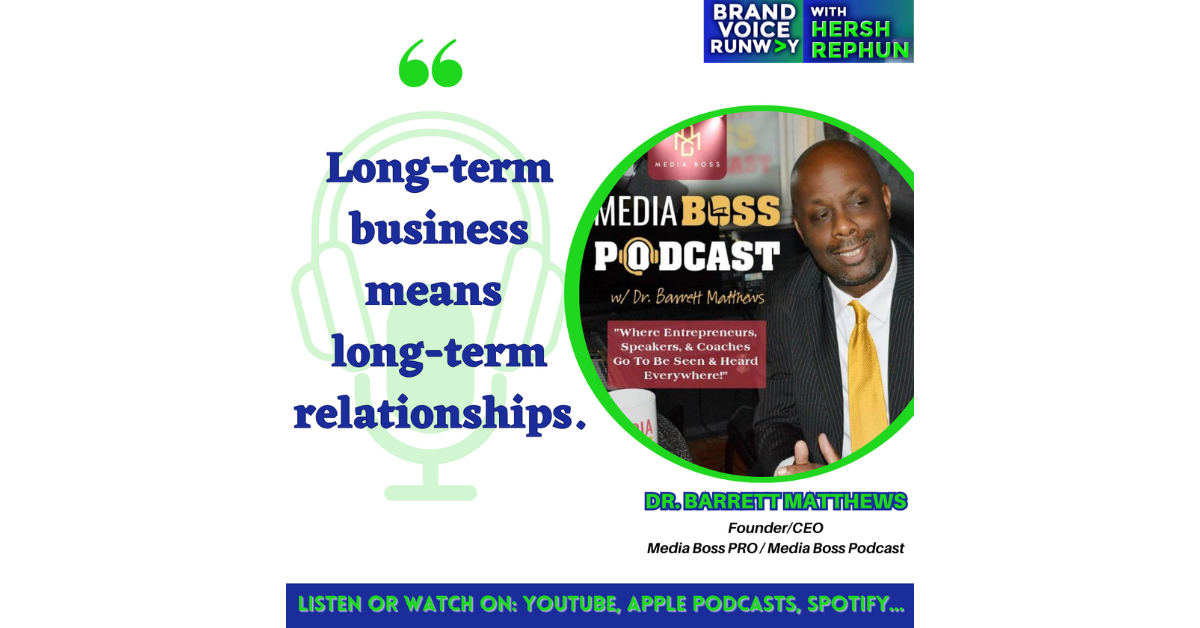 August 21, 2023

hershrephun

0
Dr. Barrett Matthews cuts to the chase. His focus is the power of media and how to use to attract the clientele you are after. Sounds simple, right? Well, after much trial, error, lessons, and success, Barrett has cherry-picked and honed a methodology that's about placing your brand everywhere it needs to be, at once, for maximum effect.
In this mini-launch episode, Barrett is my gracious guest, chatting about message, impact, and his kindness initiatives.
LISTEN & SUBSCRIBE to the show on your favorite podcast app –
it's the easiest way to support the BRAND VOICE RUNWAY podcast, and it's FREE! :
https://www.boomplay.com/episode/4935751
Find Barrett:
https://www.linkedin.com/in/barrettlmatthews/
If you enjoyed BRAND VOICE RUNWAY, please go to Apple podcasts and leave a 5-star full review. It's the best way to support us!
https://.com/us/podcast/brand-voice-runway-with-hersh-rephun/id1682522757
You can check out Hersh's other Top 2% podcasts at https://www.hershrephun.com/podcast/
and follow us on
IG: https://www.instagram.com/hersh4all/
Twitter: https://twitter.com/TruthTstsFunny
LinkedIn: https://www.linkedin.com/in/hershrephun/
Or contact us: