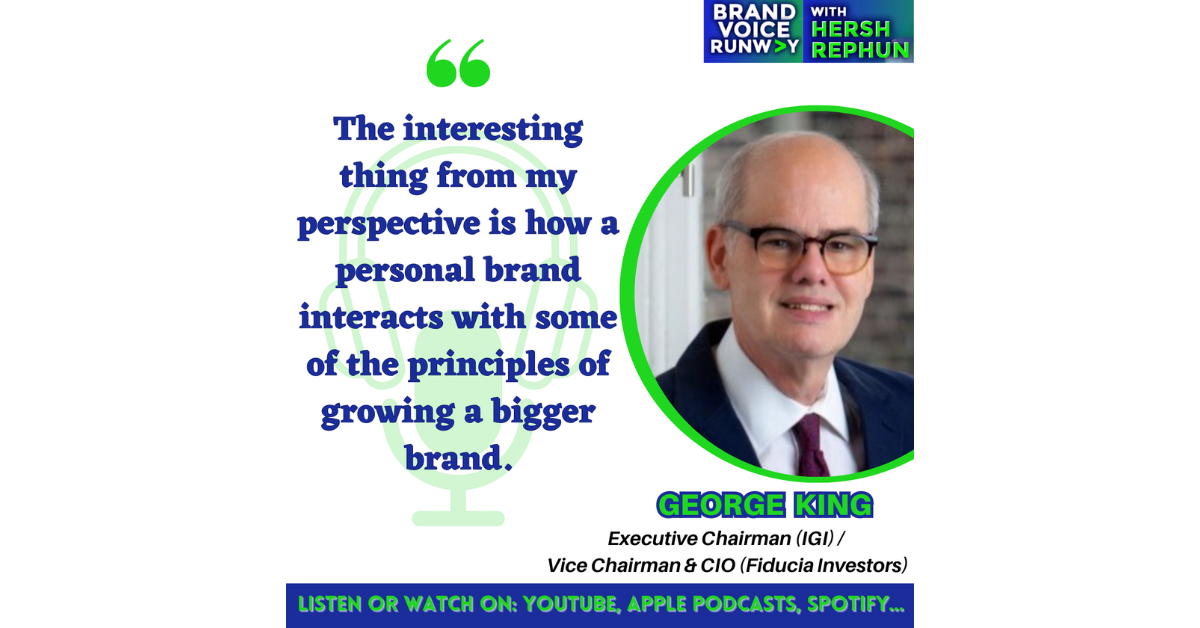 August 21, 2023

hershrephun

0
George King has developed a personal brand that unites finance and technology in pursuit of "the educational sale," based on full disclosure.
George is an experienced executive & advisor in organizational strategy / significant projects, and a Professor in the University of New Haven college of business. Mr. King is Vice Chairman & Chief Investment Officer of Fiducia Investors, LLC (NSG family office subsidiary). Mr. King is Vice Chair of IP FAMBA, Inc. (SportsTech); Executive Chair & Founder of Infrastructure Group, Inc. (global finance, technology & public service company); George's capital markets experience includes 325+ capital closings of $20+ billion; advisory closings of $8+ billion; and executing two highly successful IPO's. George co-founded in 2015 a SEC regulated fund (FinTech investments). George's board positions include Chairman, Vice Chairman, Member, and Audit Committee Chair and member in four countries in North America and Europe. Since 2004, Mr. King has been a professor at Pompea College of Business of University of New Haven (West Haven, CT).
George said this after our chat: "To me, the concept of 'personal branding as a foundation to long term success in business' is one of the key ideas. I think our conversation explains that in both concept and specific execution ideas that everyone globally can draw value from for their individual situations / their own success.
LISTEN & SUBSCRIBE to the show on your favorite podcast app –
it's the easiest way to support the BRAND VOICE RUNWAY podcast, and it's FREE! :
https://www.boomplay.com/episode/4935753
1:45 – George King in 3D
09:15 – Selling the Truth
15:45 – Personal Branding
21:00 – AI & Full Disclosure
33:00 – Branding from the Inside Out
More on George King:
https://www.linkedin.com/in/georgeking/
If you enjoyed BRAND VOICE RUNWAY, please go to Apple podcasts and leave a 5-star full review. It's the best way to support us!
https://.com/us/podcast/brand-voice-runway-with-hersh-rephun/id1682522757
You can check out Hersh's other Top 2% podcasts at https://www.hershrephun.com/podcast/
and follow us on
IG: https://www.instagram.com/hersh4all/
Twitter: https://twitter.com/TruthTstsFunny
LinkedIn: https://www.linkedin.com/in/hershrephun/
Or contact us: