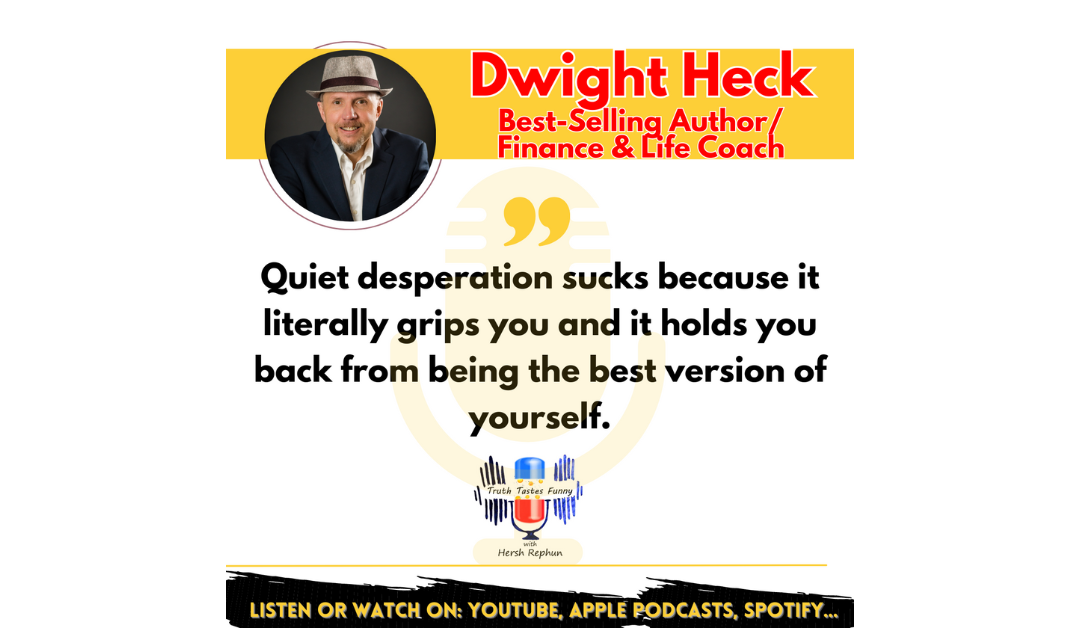 June 8, 2023

hershrephun

0
You may have checked out the two-parter I recently recorded as a guest on Finance/Life Coach Dwight Heck's popular long-running "Give A Heck" podcast… it was honestly one of the most fulfilling and open conversations I've had in the past several years. But when you switch places, and allow the interviewer to become guest, you're meeting an entirely new person. So, I thought it would be cool to bookend his shows with this interview.
LISTEN & SUBSCRIBE to the show on your favorite podcast app –
it's the easiest way to support Truth Tastes Funny, and it's FREE! :
https://podcasts.pantheon.fm/show/truth-tastes-funny-with-hersh-rephun/a-sound-plan-drowns-out-quiet-desperation-dwight-heck/
00:00 – The Quiet Desperation of Not Having a Plan
08:00 – Dwight the 6-Figure Worrier Turned Financial Planner
14:00 – The Life Coach Side of Financial Planning
17:00 – Debt & Peace of Mind
21:00 – Take the Leap, Gain the Sleep
25:00 – The Book & The Message: "Give a Heck"
Give a Heck Financial was founded by Dwight Heck, who started his lifestyle financial planning business while living paycheck to paycheck as a single Dad of five children. Like many of us, Dwight didn't understand the rules of the money game. Using strategies, he learned to help himself with his mental roadblocks he turned his life around and now teaches others to do the same which is 'how to live life on purpose and not by accident!'.
If you enjoyed listening to Truth Tastes Funny, please leave a 5-star rating and a 300-word review on Apple Podcasts (click Listen on Apple Podcasts to access review option)
Subscribe to our YouTube Channel
Check out Hersh's branded storytelling podcast: YES, BRAND
Boldly taking brands where they desperately wanna go
Follow us on Instagram: @truthtastesfunny
Follow Hersh on Instagram: @Hersh4all
on LinkedIn: HershRephun
on YouTube: HershRephun
on Twitter: @TruthTstsFunny
Our Website: TruthTastesFunny